Folsom Chiropractor Shows You How Chiropractic Can Reduce Or Eliminate Your Headaches, Neck Pain and Back Pain… Fast and All Natural
Overcome Pain & Stress Using Gentle, Safe & Effective Chiropractic Care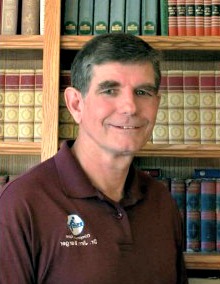 Do you suffer from chronic pain or other health problems and are seeking safe, natural and effective solutions? Do you get discouraged with the treatment from traditional medical care?
At Barger Chiropractic, enjoy our state of the art chiropractic facility and discover a true wellness lifestyle. You'll discover the natural way to better health without resorting to the use of expensive prescription medications.  We are convinced that after one visit to our Folsom office, you will see why chiropractic is the safe and effective alternative to back surgery.
"Observational study found that low-back pain patients receiving chiropractic care, which typically includes spinal manipulation, are more satisfied than those receiving medical care."  -New England Journal of Medicine
Before you choose any Folsom Chiropractor, it's important to understand the type of care you can expect and if chiropractic care is right for you. That's why Dr. Barger will sit down with you, learn about your health history and your current condition before deciding next steps.
You'll know what to expect, the cost involved, and exactly what's wrong before we start any treatment. Sound fair?

We offer a through first visit appointment for new patients that includes consultation, examination, brief preliminary report of findings, gentle chiropractic procedures and physiotherapy to alleviate causes of your pain and dysfunction.
Our dedication to you includes:
Get back to good health in every part of your life.
Make positive permanent changes to your lifestyle that continue your good health.
Find out just how much better your life can be when you are well adjusted!
Barger Chiropractic of Folsom is located at 231 Blue Ravine Road, in the Natoma Station Center between Turnpike and Prairie City Roads. We proudly serve the communities of Folsom, El Dorado Hills, Orangevale, Rancho Cordova and Granite Bay.
Would you like to take control of your health and your life? Call our office now so we can discuss your needs and set up your first appointment. We can always find the time to help you!
Don't wait another day to get healthy and out of pain. When good health returns, most patients are upset with how long they waited before seeking help. We don't want this to be you!
Call Our Folsom Chiropractic Office At 916-984-9999!